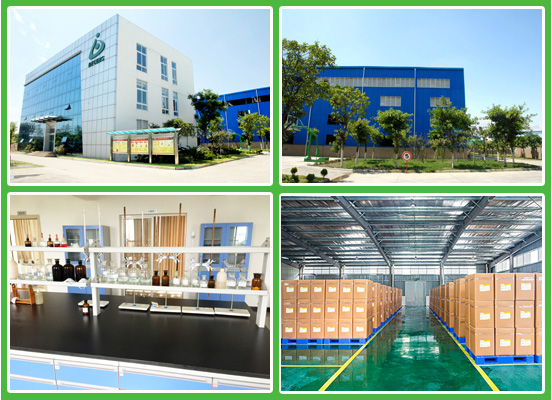 Decens was established in 2007 by a group of investors and professionals as an adventure to explore the fine chemicals business. In 2008 Decens has acquired 100% share of WLGOChemicals,the latter was the first factory in mainland China to produce Halquinol, which is a widely used veterinary ingredient in Southeast Asia and South America.
From its humble start after the acquisition, Decens has realized great achievement; annual sales growth rate was maintained above 30% for the past several years, Decens is the biggest in volume among worldwide Halquinol manufacturers.
Owing to continuous efforts on quality and management improvements, Decens has been recognized by worldwide customers, including Taiwan, Vietnam, Philippines, Thailand, Brazil, Mexico, Peru, Columbia, etc. Decens strictly follows GMP guidelines in production, its GMP system was approved by Cargill and Novartis during compliance audit on suppliers. Stable quality and reliable management system was the key by which Decens achieved its growth.
As an effort to expand product portfolio and diversification, Decens introduced new production line for Amino Acid Derivatives in 2013, hoping to create a market position in the area of pharmaceutical ingredients. These products are yet to be proved by success, however, Decens is always confident with future, and always be prepared to provide the most reliable products and service to customers.